UNC Dual Enrollment Courses Available at Greeley West High School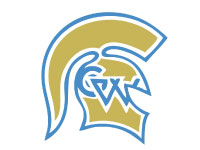 Registering for the Courses Listed Below
See detailed directions on our How To Register, Drop, Withdraw page.
Main Contacts at Your School
Brandon Torrez
btorrez@greeleyschools.org
Jeff Cranson
jcranson@greeleyschools.org
Courses Available
Full 2019-20 School Year Courses
[Please note that full-year courses are technically counted as Fall term courses on UNC transcripts.]
Once You Register
Billing and Payment for Your Course
You will be billed by UNC Bursar's Office. For any questions regarding your billing please contact the Bursar's Office at 970-351-4862 or you can also access eBill on Ursa - please pay your bill by the end of the month in which it was received to avoid finance charges.
How to Drop a Course
Full directions for dropping or withdrawing are available on the How to Register, Drop, Withdraw page. However, the drop and withdrawal dates for each term that are specific to your high school are on this page in the blue Need to Know Info box.
Policies Related to Your UNC Enrollment
Student Code of Conduct, disability support, etc.
If you are having trouble viewing PDF documents linked from this page, download the free Adobe Reader. This is a free download from Adobe, but comes with Google programs/add-ons unless you "de-select" them before downloading.
Need to Know Info
Tuition
$65 / credit hour
Full Year Course Deadlines
Add (register) by: September 23
Drop by: September 27
Withdraw by: March 6, 2020
Location
Delivered at your school!
College-Level Rigor Delivered at Your School
The Dual Enrollment program through University of Northern Colorado has given my high school students the opportunity to take a rigorous, college level course, with the convenience of staying on our high school campus. The registration process is simple and they are getting ahead on their college education.
- Allison Werning, Platte Valley High School Counselor
The Dual Enrollment Head Start
The dual credits get students on a path of more college preparedness and shows them that they can do it. I feel like we're doing a good job of that.
- WHS Counselor
Building Confidence and Opportunities
Among the many Eaton High School dual enrollment success stories, I am particularly proud of one of our first-generation female students. She has taken six credits each semester and is now a confident college student because of the exposure and opportunities provided by UNC's Dual Enrollment Program.
- Marcy Sanger, Eaton High School Counselor