An Undergraduate Criminal Investigation Certificate
Please note: this program is temporarily being delivered via online coursework that features synchronous learning sessions where the professor and students meet online at the same time. This delivery method is currently planned through the Spring break 2021 course.
Merges Social Sciences With Technology
The Criminal Investigation Certificate program is designed for students and working professionals alike. The courses are delivered in a condensed format during breaks from the traditional university schedule. You will attend on-campus in Greeley, Colorado, with additional online instruction integrated into each course that reduces your in-person classroom time.
As a student of this program, you will receive academic content as well as "real world" application of skills in the field of crime scene investigation. This program merges the latest scientific investigative techniques with mandated changes in criminal law. You will build the knowledge to appropriately apply "hands-on" procedures for evaluating and processing crime scenes.
Career Options for Graduates
The courses for the this undergraduate certificate are designed to give you real world skills. The program will provide you with the knowledge to appropriately apply procedures and latest scientific techniques for evaluating and processing crime scenes. By having this additional certification, whether you are a current student or a career professional, you will enhance your professional credibility as well as expand your employment opportunities.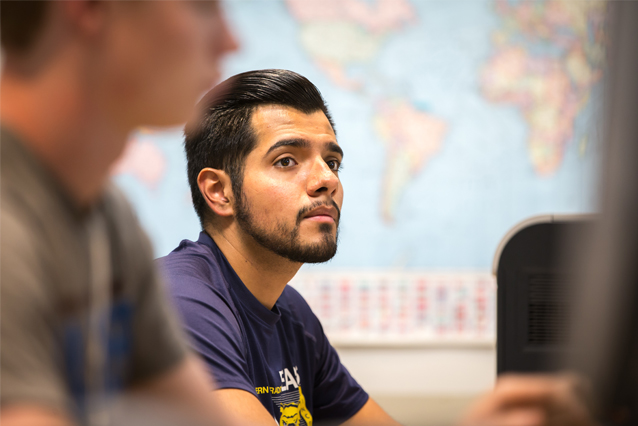 SNAPSHOT
Credits Required:
15
Time to Completion:
1.5 years (depending on your enrollment preferences)
Tuition & Lab Fees:
$270/credit hour
($810/course)
Delivery Option & Start Term:
Delivered On-Campus (Greeley) – start any term that courses are offered:
Spring break
Summer session
Just before Fall term starts
Winter break
Get Started/Apply
Program Coordinator
Maria Pettolina
maria.pettolina@unco.edu
Learn To Use The Latest Technology In Investigation
This five-course certificate program is designed for criminal justice majors or professionals working in the field of criminal justice who want to learn about many aspects of criminal investigation.
This certificate can be completed within 1.5 years if you take all of the planned courses. If you choose not to enroll during every session that courses are offered, you will have up to 5 years (starting from the first certificate course you take) to complete the certificate requirements.
Coursework (15 Credit Hours)
For an example schedule of courses, see the Current Program Students page.
Required Courses (6 Credit Hours)
Elective Credits (9 Hours from the Following)
---
Comprehensive Exam
Students must receive a C or better (a C- is not acceptable) in each course and successfully pass the comprehensive exam given after 5 courses are completed.
---
For full details, see the official program listing in the UNC Graduate Catalog.
Get Started/Apply
Additional Resources
Related Programs