Become a Licensed School Psychologist with this Specialist Degree
The next start term and location for this program is still being determined. Please use the Request Information links below to be informed once we determine the next start term and location.
This post-bachelor's School Psychology Educational Specialist (Ed.S.) degree is designed for college graduates who wish to become School Psychologist practitioners. The aim of the program is to develop professionals who are able to apply psychological and educational principles to improve the psychosocial environments of children (ages birth-21) and their families. The face-to-face portion of courses are held on weekends to fit a working schedule. This program is approved by the National Association of School Psychologists (NASP).
Develop a Broad Philosophy of Practice
Because of the size and varied backgrounds of our School Psychology faculty, this program does not promote any one philosophy of practice. You will be taught a range of practices and have the ability to apply what works for you for various situations.
Choose the Applied Behavior Analysis Emphasis Option to Add BCBA® Preparation
This graduate program prepares educators to become leaders in schools and communities in the area of applied behavior analysis. Because the ABA coursework is an Association for Behavior Analysis International® (ABAI®) verified course sequence, those who complete this emphasis will fulfill the coursework and graduate degree requirements to take the examination for certification as Board Certified Behavior Analysts® (BCBA).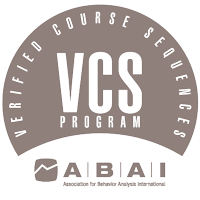 A Rewarding Career That is in Critical Demand
You will develop skills to assess, intervene and counsel children (ages birth–21) and their families. Program graduates are eligible for state licensure and national certification as School Psychologists for full credential recognition in K-12 schools. All job-seeking graduates of our School Psychology programs have found employment in the field upon graduation, many at their internship organization. Most importantly, School Psychologists have acquired the skills to improve children's lives.
SNAPSHOT
Credits Required:
No Emphasis: 67
With ABA Emphasis: 79
Time to Completion:
3.5 years including 1 year paid internship
Tuition:
$600/credit hour
Delivery Option & Start Term:
The next delivery timing / location is TBD
Please note that we do NOT have a completely online delivery of this program.
Get Started/Apply
Request Information
Program & Enrollment Manager
This Educational Specialist degree is a post-bachelor's program that prepares graduates for full School Psychology licensure. The credits and time to completion include a paid internship phase that helps you progress into your School Psychology role with valuable supervised practice. It takes most students 2.5 years to complete academic and applied coursework, followed by the one-year internship.
The School Psychology EdS program (with no emphasis) is 67 credit hours.
The School Psychology EdS – Applied Behavior Analysis Emphasis program is 79 credit hours.
---
Required for All Students
To see a typical list of courses by term, visit an example Current Students page for this program.
The non-emphasis and emphasis programs are very similar, sharing a majority of the same coursework, and a national exam.
Psychological & Educational Foundations (37 Credit Hours)
Applied Practice in School Psychology (21 Credit Hours)
Multicultural Understanding (3 Credit Hours)
Supervised Field Work / Internship (6 Credit Hours)
National School Psychology Exam
All students must take and pass the National School Psychology Examination.
---
Applied Behavior Analysis Emphasis Option
The Association for Behavior Analysis International has verified the following courses toward the coursework requirements for eligibility to take the Board Certified Behavior Analyst or Board Certified Assistant Behavior Analyst® examination. Applicants will need to meet additional requirements (see below) before they can be deemed eligible to take the examination.
The Applied Behavior Analysis sequence includes some coursework from above that is also taken by non-emphasis students (EDSE 630, SPSY 628, and SPSY 629) along with the following additional courses. The ABA courses are generally offered completely online. The ABAI-verified content hours by category are listed after each course.
Additional Requirements by the BACB® For Your BCBA Credential
The Behavior Analyst Certification Board® (BACB) is an organization that credentials behavior analysts who have...
Completed an ABAI-verified course sequence such as this one;
Accrued sufficient field experience hours [To qualify at the BCBA level, the BACB requires supervisees to complete 1,500 hours of Supervised Independent Fieldwork in behavior analysis - UNC can provide some support for supervision hours for master's students to contribute to this requirement] and;
Demonstrated proficiency in the field via the BCBA examination. UNC will provide simulated exams and other student exam preparation tools for all students.
More information about BCBA certification requirements.
---
For full details, see the official program listings in the UNC Graduate Catalog:
Get Started/Apply
Request Information