About UNC Extended Campus
The University of Northern Colorado's Extended Campus makes it possible for you to pursue your career goals through outstanding coursework in highly regarded programs, mentored by faculty who have professional field experience.
Our Extended Campus offerings are tailored to fit your unique needs as an adult learner. Most courses and programs are delivered by the same faculty who teach on-campus. These are experts who keep up-to-date with—and create!—the latest advances in their fields. For certain programs, adjunct faculty may be included to add unique field experiences and perspectives.
UNC faculty who take part in off-campus and online instruction are among our most enthusiastic instructors. They are excited about the opportunity to reach learners who otherwise wouldn't make it to campus or be able to attend a traditional offering.
UNC's rigorous coursework is founded on integrity and caring. You'll achieve your professional goals, experience engaging coursework, and find that rich learning opportunities take place both face-to-face and from a distance.
We Know Distance Education
The University of Northern Colorado, founded in 1889, has been offering quality distance education since 1902.
We were early adopters of the online education model, beginning with our first online program more than two decades ago.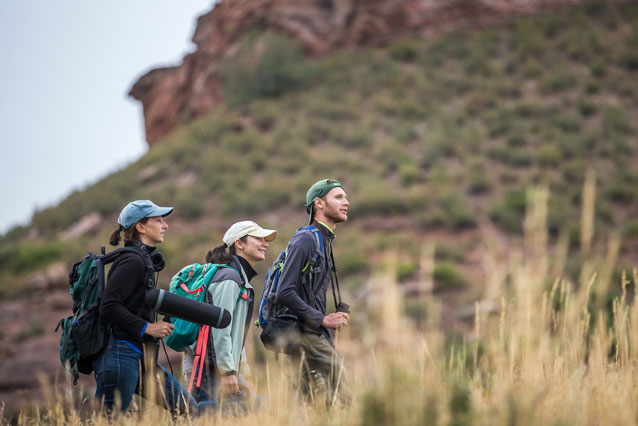 Take a Closer Look
In this About Us section you can explore what makes UNC stand out for quality distance education opportunities. Discover how UNC Extended Campus can help you access our outstanding educational experience.
Explore this About Us section:
Off-Campus and Online Offerings to Fit Your Needs
Are you seeking a master's degree? Looking for a certification to advance your career? Want to change careers altogether? With individual courses plus more than 100 degree, licensure and certificate programs, you'll find continuing education options that work with your schedule and let you attend where you live.
Explore Our Offerings