A Dance Education Master's Degree
The Dance Education Master of Arts degree is for educators who want to build their credentials and knowledge to support their teaching and career goals. This program is for those who either already have a K-12 teaching license or are interested in teaching in the private sector, post-secondary settings, and some private/charter schools.
You will be able to build on your teaching strategies, develop theoretical knowledge as it relates to teaching and learning, and develop your dance/movement skills. UNC-trained educators will assist you in learning the latest and most effective instructional methods for...
Choreography;
Dance performance production, skills and techniques; and
Injury prevention.
A Unique and Accessible Dance Education Program
Delivered Mostly-Online with Applied Summer Intensives
This master's program is designed with online delivery in the academic Fall and Spring — plus two short face-to-face Summer intensive sessions — to fit into the schedules of current and aspiring dance educators. The summer intensives will include courses on choreography and learning dance forms.
Preparing Dance Educators of All Backgrounds
The best dance educators are those who are inspired to pass on their knowledge and love of dance. This program does not require that you have a dance-specific bachelor's degree — you just need a background in dancing and a desire to learn and implement the best practices in teaching the art of dance. We seek educators with diverse personal backgrounds, ideas and experiences so that our students can help each other best educate all future dancers.
Career Options for Graduates
This master's degree will enable you to become a better dance instructor in any setting:
If you are a licensed K-12 teacher, this will prepare you for the Colorado Dance Grades K-12 added endorsement. If you will teach outside of Colorado, please check the endorsement or certification requirements in your state.
If you do not have a K-12 license, you will still be eligible for teaching positions in the private sector, post-secondary settings, and some private/charter schools. If you have a particular public or private K-12 school who is interested in hiring you once you have this credential, you can speak to them and your state department of education about alternative licensure options that may be available to you due to your enrollment in this master's degree.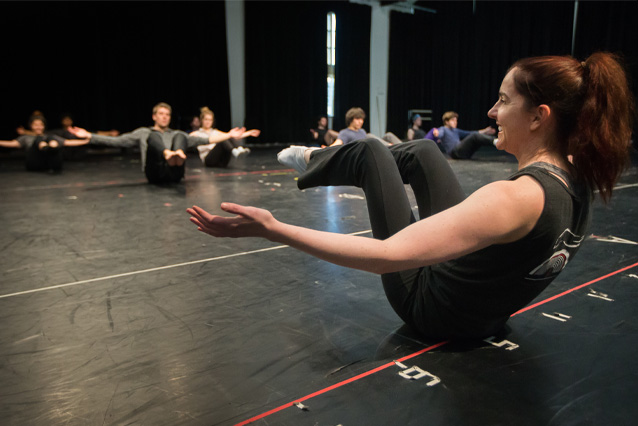 SNAPSHOT
Credits Required:
33-36
Time to Completion:
2 years + Thesis
Tuition:
$583/credit hour
Delivery Option & Start Term:
Online + Summer Greeley Intensives: starts each Fall term
Get Started/Apply
Admissions Coach
Anna Taylor
anna.taylor@unco.edu
970-351-4039
Online + Summer Greeley Intensives
You will start in Fall term and finish coursework in two years, plus one additional semester for thesis work. Coursework includes...
One online Dance Education course each Fall and Spring term.
Visits to our campus in Greeley, Colorado, each Summer for a 2-week face-to-face intensive session, plus additional online Summer coursework.
The on-campus Summer intensives (in July) will involve choreography, learning dance forms, movement skills/technique, pedagogy, interdisciplinary teaching through dance, creative dance, injury prevention, and dance production.
Coursework (33-36 Credit Hours)
For an example of upcoming courses, visit the Current Students page for this program.
For full program requirement details, including thesis information, see the official program listing in the UNC Graduate Catalog.