An Online Educational Leadership Doctoral Degree
The Educational Leadership Doctor of Education (EdD) program prepares educators to assume a variety of roles:
P-12 district leadership
Applied Research
Advocacy
Teaching in higher education
Critical reading, analysis of data, and original research are emphasized in addition to content courses in individualized areas of concentration. The principal licensure, administrator licensure and research concentrations allow students to design their program to best fit their career goals and interests.
This program is delivered completely online. Coursework includes synchronous online sessions with your instructors and fellow educational leaders across Colorado and the United States. See details under Course of Study below.
A Practical Focus
The EdD degree differs from a PhD program by requiring one or two less research courses. The EdD program at UNC focuses on the application of theory and research to practice, while a PhD program would place a greater emphasis on pure theory and research. The EdD is regarded as equal to a PhD by school districts and universities across the nation.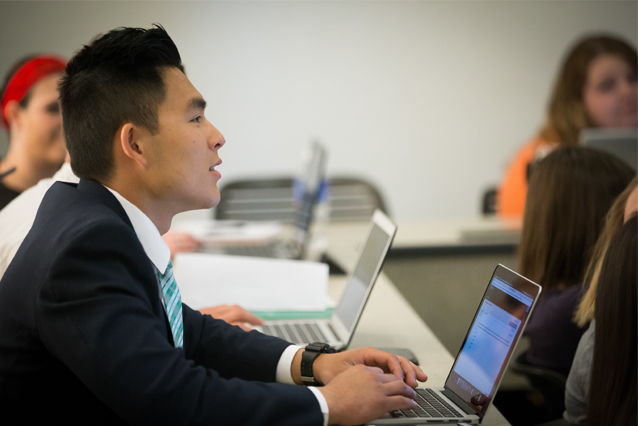 SNAPSHOT
Credits Required:
42 or 64
Time to Completion:
2 to 2 1/2 years plus dissertation
Tuition:
$706/credit hour
Delivery Option & Start Term:
Online program: starts each Fall term
Get Started/Apply
Program Coordinator
Linda Vogel
linda.vogel@unco.edu
970-351-2119
This program is delivered completely online. Coursework will take 2-2½ years and dissertation proposal and research will take place after completion of required coursework.
Synchronous Online Sessions
Each course will include synchronous learning sessions where the professor and students meet online at the same time approximately every other Saturday (morning and afternoon sessions). These sessions will be critical for student success. There might also be online sessions scheduled during the week as needed to support student progress.
---
Credits Required
Post-Master's Students – 64 hours including dissertation
Post-EdS Students – 42 hours including dissertation
Students may obtain the EdD degree while also working concurrently on a principal or administrator license, which could require additional coursework.
---
Course of Study
This program features a blend of required learning experiences with individualized program development to reflect the personal, professional, and academic goals of each student. Each doctoral student admitted to the program works with an advisor and a program planning committee to develop a plan of study. For reference, please see: