UNC's Music Educator's Intensive (MEI) is a Mostly Online Master of Music Degree
Welcome to the mostly online delivery of our Music Master of Music (MM) – Music Education Emphasis. UNC's School of Visual and Performing Arts brings this "Music Educator's Intensive (MEI)" program to you through UNC Extended Campus.
The only face-to-face requirements are three-week interactive workshop sessions each Summer in mid-to-late June, so you can fit coursework around your teaching schedule.
This degree will help you enrich your musical competencies, deepen your professional understandings and skills, and develop personal qualities that are essential for success in a world and profession characterized by perpetual change.
The program integrates current innovations in music and the classroom with an in-depth exploration of traditions and historical roots, all with the flexibility to tailor your studies to your academic interests and career goals. Best of all, you will learn from UNC's renowned faculty and guest instructors who are leaders in music education.
Inspire Your Students to Love Music
This program is intended for working band, choir, vocal and music teachers. If you are not already a licensed teacher but have a music degree, contact us about adding in teacher licensure coursework.
UNC is one of the country's premier universities for music teachers—with a heritage for providing students with personalized attention. This music education master's degree will prepare you for advanced teaching responsibilities, leadership roles, and higher-paying positions. You will deepen your knowledge of music, expand your range of teaching techniques, and achieve better outcomes in the classroom. You will also be highly prepared if you choose to pursue doctoral-level study.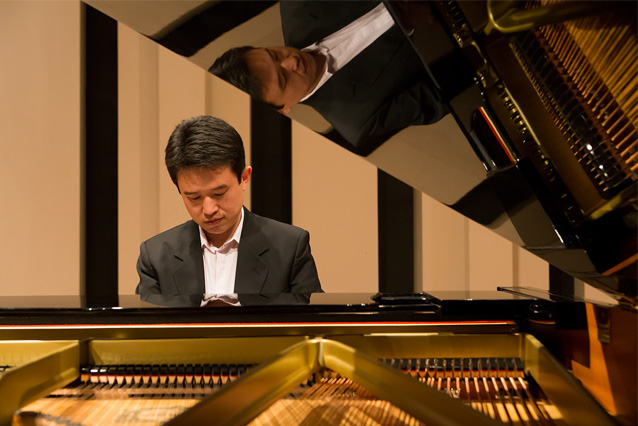 SNAPSHOT
Credits Required:
30-36
Time to Completion:
2 years (see the Course of Study tab below)
Tuition:
$572/credit hour
Delivery Option & Start Term:
Online program + Summer Greeley workshops: start any term
Get Started/Apply
Admissions Coach
Anna Taylor
anna.taylor@unco.edu
970-351-4039
This Music Education Intensive (MEI) program is designed to blend the convenience of online delivery with the opportunity for condensed face-to-face Summer courses with your peers and the expert UNC Music Education faculty.
The program can be completed in two years, though some students may decide to work on their final comprehensive exam or thesis in an additional term.
All students can complete this degree with 30 credit hours. Some students may wish to take additional coursework while enrolled in the master's degree.
---
Coursework
To see the upcoming courses, visit this program's Current Students page.
Required Courses (12 Credit Hours) – Online
You will take one of the following four courses online each Fall and Spring (1 course per term).
Studies in the Major
Studies in Professional Education
Suggested: MUS 612 Psychology of Music Teaching and Learning (3) – other education courses may be available in consultation with your advisor.
Additional Coursework – Summer Intensive Sessions
Additional coursework will be completed via intensive sessions on the UNC campus in two 3-week Summer terms. Courses will consist of 1- or 2-week workshop-style courses conducted in mid-late June. These courses will fulfill the following requirements:
Credits in Music Studies (10-16 Credit Hours)
Elective Credits (8 Credit Hours)
These Summer courses will add dynamic topics into the curriculum, including guest instructors and the ability to learn pedagogy for a wide variety of music fields.
---
Thesis Option
Students who choose to do a Thesis will take 6 credit hours of MUS 699 Thesis to support their thesis work and defense. These 6 credits will count toward fulfillment of the Music Studies coursework requirement. Most students will begin their Thesis during their second Summer of coursework. Successful thesis defense is equivalent to passing the comprehensive exam.
---
Comprehensive Exam Option
Candidates who do not complete a Thesis will be asked to take an exam on topics related to music education.
---
For full details, see the official program listing in the UNC Graduate Catalog.