A Post-Master's Doctor of Nursing Practice Degree
The online Nursing Doctor of Nursing Practice (DNP) program prepares you for specialized advanced nursing practice with the highest level of scientific knowledge and practice expertise. This DNP program is designed for practicing MSN / APNs as a two-year part-time program to offer you flexibility and convenience.
Practice-Focused and Mostly Online
This practice-focused doctoral program, offered by the UNC School of Nursing through UNC Extended Campus, begins each Fall via a competitive admission process. Coursework is completely online. There are three required visits to campus (see Course of Study tab below).
DNP – The Terminal Nursing Practice Degree
Graduates of this doctoral program will be prepared as clinical experts with a focus on the critical thinking, leadership and political policy skills needed to advocate and create changes in healthcare practice at the individual, population and organizational systems levels. UNC nursing programs are accredited by the Commission on Collegiate Nursing Education (CCNE).
Nurse Practitioner Job & Salary Growth
The median salary for a Registered Nurse as of 2021 is $73,300.
However, the median salary for a Nurse Practitioner (a role supported by this program) was $109,820 and NP employment is projected to grow 52% from 2019-2029.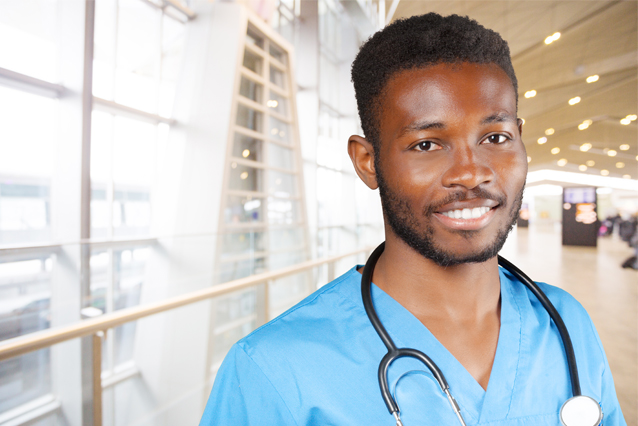 SNAPSHOT
Credits Required:
44
Time to Completion:
2 years part-time
Tuition:
$672/credit hour
Delivery Option & Start Term:
Online + Greeley visits: starts each Fall term.
Get Started/Apply
Program Coordinator
Kathleen Dunemn, Ph.D., APRN, CNM-BC
kathleen.dunemn@unco.edu
970-351-3081
The doctoral program is 44 credit hours, which includes required clinical hours.
You can complete the program in two years, attending part-time.
Coursework is completely online, and there are three required visits to campus (see below).
On-Campus Visits
There is a required 3-day on-campus orientation, typically scheduled in mid-July. You will meet program faculty, administrators and fellow students; obtain resources for program success; receive individual advising; and have an opportunity to speak with mentors who have succeeded in the program. The only other required visits to campus are to propose and defend your capstone project.
Coursework (44 Credit Hours)
To see a typical list of courses by term, visit an example Current Students page for this program.
For full program requirement details, see the official program listing in the UNC Graduate Catalog.
Clinical Hours
Clinical hours are completed via coursework completion. You need a total 1000 clinical hours to successfully complete your DNP. The hours that you completed in your master's will count toward those 1000 hours. As a licensed APN, the additional required hours will be completed in individualized clinical activities to refresh, expand and enrich your knowledge.
Get Started/Apply
Additional Resources
Other DNP Program
Other Related Programs