Share this page
A Leadership-Focused Master of Science in Nursing (MSN) Degree
The Nursing MSN — Leadership, Quality & Safety Emphasis program is delivered fully online to fit the working schedules of post-baccalaureate nursing students. This master's degree prepares you to function as a leader in collaborative, interdisciplinary, evidence-based practice. The focus is on highly reliable systems and methods to deliver high quality, safe nursing care and education. You will learn to guide complex patient care and provide care coordination and education for groups of clients across the life span and the continuum of care.
The fully accredited UNC School of Nursing is widely recognized for preparing excellent nurses and teachers. This program is centered on quality and safety in nursing care.
Position Yourself for Leadership of Nursing Care & Assessment
You will gain the knowledge and skills for a leadership role in...
Assessment of client risk and management of outcomes
Promotion of client and family advocacy
Provision of client, family and staff education
Graduates of this Nursing MSN program are also eligible to pursue non-practice role doctoral degrees, such as our Nursing Education (PhD) program. Students considering doctoral programs among their career goals should consult with the UNC School of Nursing before choosing the their degree option.
Please note that this program emphasis is not preparation for an advanced practice role as defined by the American Association of Colleges of Nursing. Many of our other graduate Nursing programs are focused on advanced practice.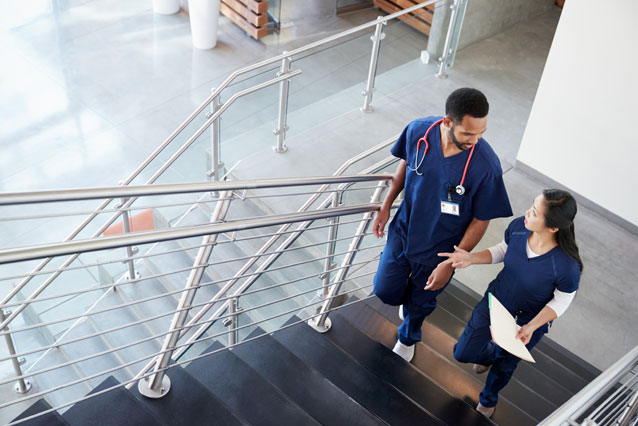 SNAPSHOT
Credits Required:
30
Time to Completion:
5 terms (less than 2 years)
Tuition:
$659/credit hour
Delivery Option & Start Term:
Online program: starts each Fall term
Get Started/Apply
Program Coordinator
Carlo Parker
carlo.parker@unco.edu
970-351-1701
Required Coursework (30 Credit Hours)
Courses are delivered year-round (Fall, Spring and Summer terms).
If you take two courses most terms, you will be able to complete the program in five terms (less than two years).
A minimum grade of 'B' or better (or satisfactory) must be earned in all nursing courses.
To see the upcoming courses, visit this program's Current Students page.
See the Planned Course Sequence (listing which courses will be delivered each term of your program).
Major Credits (9 Hours)
Emphasis Credits (21 Hours)
---
Practicum Hours (135 Hours)
There are 135 practicum hours completed via three of the courses listed above: NURS 621, NURS 626 and NURS 631.
---
Comprehensive Exam
Successful completion of a comprehensive exam is required to complete the Master of Science in Nursing program.
---
For full details, see the official program listing in the UNC Graduate Catalog.