An Online Master's Degree Focused on Science Education
Designed For Working Teachers
The Graduate Interdisciplinary Degree Program Master of Arts: Science Education Concentration is tailored for practicing teachers.
It is delivered online, making it flexible and convenient to attend around your schedule. Practicing teachers can obtain the degree in 2 years.
The goal of this master's program is to enhance the science and pedagogical knowledge of professional science teachers in the K-12 environment.
Career Advancement
You will gain expertise in inquiry-focused teaching strategies, build understanding of diverse learners, develop strategies to reflect upon how your teaching impacts your K-12 students, experience challenging graduate-level science courses to improve your knowledge for the curriculum needs of your profession, and move yourself up your district salary scale.
Master's Program Instructor Named as Outstanding Physics Teacher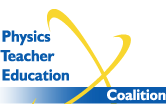 Zachary Armstrong, one of UNC's online Science Education Master's program instructors, has been named a 2017 PhysTEC Teacher of the Year by the Physics Teacher Education Coalition.
SNAPSHOT
Credits Required:
30
Time to Completion:
2 years
Tuition:
$583/credit hour
Delivery Option & Start Term:
Online program: start any term
Get Started/Apply
Program Coordinators
Jennifer Parrish
jennifer.parrish@unco.edu
970-351-1511
Byron Straw
byron.straw@unco.edu
970-351-2470
Apply for Free on April 1!
UNC is waiving the application fee on Saturday, April 1 (12:01 a.m. to 11:59 p.m Mountain Time). You can start your application any time, but you must submit it on that day for the waiver. Fee waiver code: UNCFREEAPPDAY
Coursework (30 Total Credit Hours)
To see the upcoming courses, visit this program's Current Students page.
Required Courses (18 Hours)
* EDSE 509 Strategic Studies for Students with Exceptionalities or PSY 640 Cultural Issues in Educational Psychology may be substituted for ECLD 602 with approval from your advisor.
** PSY 500 Educational Psychology for Teachers or PSY 540 Theories and Principles of Learning may be substituted for PSY 681 with approval from your advisor.
*** For the research experience, students will complete a series of Action Research courses and are required to form an advisory committee with a minimum of three qualified faculty. These courses require research on a current problem in K-12 science education relevant to students' teaching situations. The student will develop goals, review relevant literature and plan and complete an action research project. A research paper will also be developed with the assistance of the student's advisor and committee.
Science Pedagogical Content Electives (12 Hours)
Choose 12 hours from the following self-paced courses:
---
Comprehensive Exam
Students are required to provide an oral presentation of the research to the student's advisor and committee.
---
For full details, see the official program listing in the UNC Graduate Catalog.