A Top-Ranked Master's Degree for Sport Business & Administration
This 12-month master's degree features a convenient online delivery, and is one of the nation's most highly-regarded programs. In the Sport and Exercise Science MS – Sport Administration Concentration, you'll study sport finance, program management, marketing, law, events & facilities, fundraising & development, and current issues in the sport industry.
Through this program you will...
Discover new resources and expand your networking contacts
Transfer new skills to your work and open up new career options
Demonstrate greater expertise in your field
Incorporate your talents and interests into your degree
Prepare for a Rewarding Career in Sport Management and Administration
Graduates have secured jobs with organizations in the NFL, MLB, MLS, NHL and in university athletic departments across the country. The network of alumni from this UNC program includes professionals with:
The Denver Broncos
Colorado Avalanche and Rapids
The New York Yankees
Multiple U.S. Olympic sport organizations
The Air Force Academy, University of Colorado, Colorado State University and UNC
Where will you head with your sports career? Specialize your studies to pursue opportunities with team organizations, sponsorship, apparel and licensing, facilities, ticketing and more.
SNAPSHOT
Credits Required:
30
Time to Completion:
12-15 months
Tuition:
$639/credit hour
Delivery Option & Start Term:
Online program: start any term
Get Started/Apply
Program Coordinator
Alan Morse, Ph.D.
alan.morse@unco.edu
970-351-1722
Delivered Fully Online
This online program can be completed in one calendar year, and you can still work while pursuing your master's degree. Some students coordinate their internships during one additional term.
The program internships provide special opportunities to help you bridge the gap between theory and experience, which means you will complete our program with working knowledge and connections in the field.
You can complete the program via a thesis option, or a non-thesis (comprehensive exam) option.
Coursework (30 Credit Hours)
For an example of upcoming courses, visit the Current Students page for this program.
For full program requirement details, see the official program listing in the UNC Graduate Catalog.
— Jump Back "Up" to the Program Information Tabs —
What Our Students Say...
The UNC Extended Campus program allowed me to step into the sport industry as a versatile professional. Our industry constantly reflects cultural, economic, and societal changes in a highly public forum, and the sport administration program at UNC prepares students to succeed in that environment. From marketing and financial aspects to cultural and research elements, UNC produces students prepared for any career path in sports. I am forever thankful to Dr. Morse and his staff for pushing me to be a better student and continuing to stay in touch as an alumnus. I will always be a Bear!
– Tyler Boone, Major Gift Officer, Ohio State University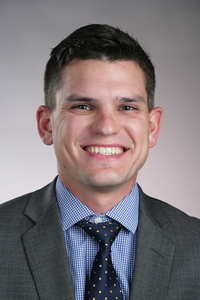 I chose the Sport Administration program because I had heard that this was one of the top programs in the country. My professors provided an outstanding education where they were able to share their real life experience and didn't just teach us out of a book. The program was challenging and they kept us engaged because we used the knowledge and tools we acquired on projects we completed for sports organizations.
– Terry Anderson, Dean - Allied Health and Wellness, Aims Community College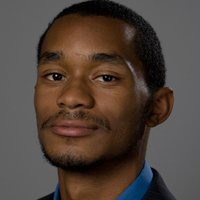 When I was deciding on where to get my Sport Administration Master's degree, I was looking for several things: the experience of the faculty, convenience, and a small class size. The University of Northern Colorado's Sport & Exercise Science department checked all of these boxes. During my time in the program I was challenged to think outside of the box, and given the opportunity to collaborate with a diverse group of classmates. I can truly say my degree from UNC made it possible for me to get to where I am today.
– Alex Yack, Assistant Athletic Director - Major Gifts/Director of Development, Texas Tech University