An Administrator Licensure Program for District-Level Leadership
The Administrator Licensure is a post-master's program for P-12 educators who currently hold a principal license and would like to become district superintendents or hold other central office positions.
This P-12 Leadership Program Focuses On...
Planning strategic change at the district level
Understanding how to effectively use limited resources
Working collaboratively with diverse interest groups
You will develop a breadth of understanding of leadership, policy development, local school governance, and contemporary educational issues.
Combine the Administrator Licensure with a Degree Program
Licensure coursework can be combined with additional coursework to earn an Educational Specialist (Ed.S.) or Doctor of Education (Ed.D.) degree. The appropriate licensure and degree options will depend on your educational background. Please check with the Program Coordinator if you are interested in a degree with this licensure.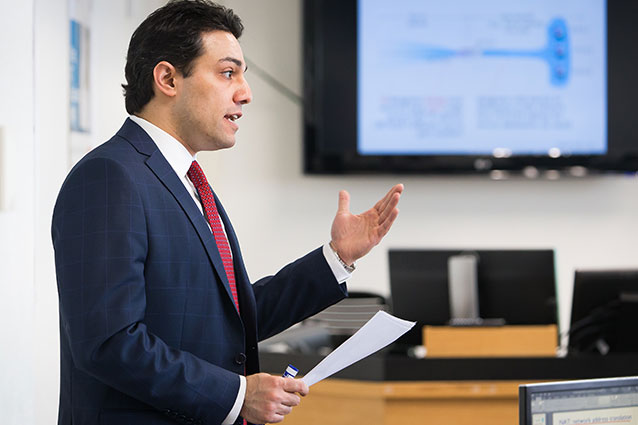 SNAPSHOT
Credits Required:
21 hours (or less - see Course of study tab below)
Time to Completion:
1-2 years
Tuition:
$662/credit hour
Delivery Option & Start Term:
Online program: start any term (depending on which courses you need)
Get Started/Apply
Program Coordinator
Linda Vogel
linda.vogel@unco.edu
970-351-2119
If You Currently Hold a Principal License...
Depending on where you completed your Principal Licensure requirements, you may have already completed the Prerequisite Courses (listed in the Eligibility & Transfer Credit tab) and ELPS 654, 660 and 670 (listed below). Those three required courses may be waived if you took them (or equivalent courses) within the past eight years or can demonstrate the knowledge and skills for a Colorado Administrator License. Those who already hold a Principal Licensure can finish in one year.
---
Required Courses (21 Credit Hours)
To see the upcoming courses, visit this program's Current Students page.
Licensure Courses (18 hours)
Field-Based Learning (3 Credit Hours)
ELPS 606 Internship in Educational Leadership (3) – Satisfactory performance on a concluding activity approved by division faculty, in accordance with Graduate School policy, must be demonstrated (minimum 2 hours at central office and 1 hour with other agencies).
---
For full details, see the official program listing in the UNC Graduate Catalog.