Online Special Education Master's Degree to Develop Teachers of Deaf and Hard of Hearing Students
The Special Education Master of Arts – Deaf & Hard of Hearing Concentration program is dedicated to developing teachers who are skilled and knowledgeable at meeting the communication, academic, social and emotional needs of students who are deaf or hard of hearing. You will develop the skills to be able to work collaboratively with school professionals, families and community agencies.
Our program includes extensive field-based experiences working with students who are deaf or hard of hearing. The population of children and youth who are deaf or hard of hearing is very diverse. Consequently, the development of all modes of communication – speech, American Sign Language (ASL), and sign systems are supported. We also believe that an appropriate education can be provided in a variety of educational settings.
Your courses are delivered entirely online, which allows you to continue working while obtaining your degree.
A History of Excellence
The School of Special Education at the University of Northern Colorado has a long history of excellence in the preparation of special education teachers. The school is fully accredited by the Colorado Department of Education and the Colorado Higher Learning Commission.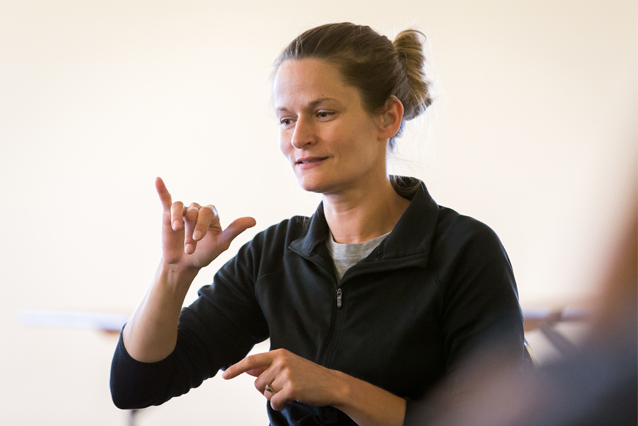 SNAPSHOT
Credits Required:
36-43 (depending on previous coursework)
Time to Completion:
2 years
Tuition:
$583/credit hour
Delivery Option & Start Term:
Online program: start any term
Get Started/Apply
Program Coordinator
Sandy Bowen, Ph.D.
sandy.bowen@unco.edu
970-351-2102
The total number of courses needed for completion of this master's degree will depend on your previous coursework and if you have your initial teacher licensure. The program will do a transcript review when you apply and provide you with a plan of study, but you can review the requirements below for a general idea of which courses you might need.
---
Required Courses (36-43 Credit Hours)
To see the upcoming courses, visit this program's Current Students page.
Prerequisites / Co-Requisites (7 Hours)
These courses will be waived if you have taken them previously. They are listed as prerequisites in the UNC graduate catalog, though you can complete them elsewhere while in the program. They are not required for initial program admission, but will need to be completed for graduation requirements.
Required Research Course (3 Hours)
---
Sign Language Proficiency Test
You will be required to complete a sign language proficiency test which will be administered before your practicum placement.
---
For full details, see the official program listing in the UNC Graduate Catalog.