Fully Accredited UNC Programs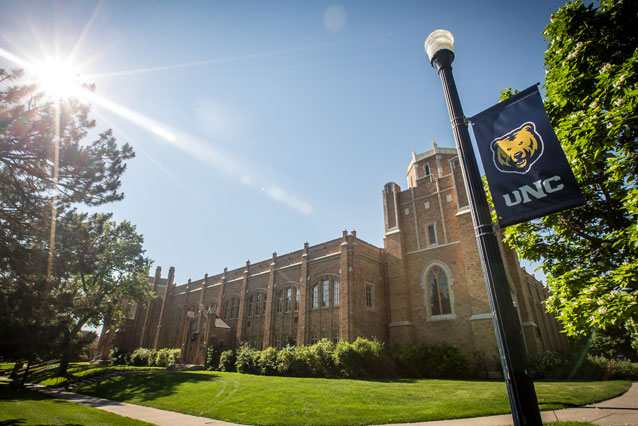 When you attend the University of Northern Colorado, you know your coursework meets stringent quality standards and requirements.
Accreditation is a critical indicator of quality education, recognized by employers and by other universities as an important qualifier for future educational opportunities.
HLC Regional Accreditation
Regional Accreditation measures quality and academic distinction among institutions of higher learning. Since 1916, UNC has been fully accredited by the Higher Learning Commission (HLC) of the North Central Association of Colleges and Schools (NCA)—one of seven regional accrediting bodies in the United States. HLC's accreditation reviews for each institution evaluate ALL academic programs, whether they are delivered on-campus, off-campus, or online. This means:
Your credits will be transferable – any credits you take from UNC Extended Campus are widely transferable should you need to apply them to a future degree or certificate at another institution.
You'll be eligible to pursue an advanced degree – after graduation, if you choose to pursue an advanced degree elsewhere, most institutions require a regionally accredited degree (like those earned at UNC) for admission eligibility. You'll also be prepared for success in your next program because of the rigorous quality of the UNC education you'll receive.
Your future employers will be assured of your preparedness – your credits and degree will carry the full weight of an accredited state university. No matter where you complete your UNC education, you'll finish with a valuable and respected UNC diploma (or transcript history if you are just joining us for a few courses).
More Information and Specialized National Accreditation
In addition to regional accreditation, numerous UNC academic programs hold specialized accreditation (e.g. CACREP accreditation for counseling programs, or ACEND accreditation for Dietetics). For more information about UNC's Regional Accreditation and what programs have specialized accreditation, visit the Office of University Assessment.
Explore Our Offerings